Wireless Solutions: AccoladePOS UNPLUGGED™
Revolutionize your restaurant and increase table turnover with AccoladePOS UNPLUGGED™. With our optimized 802.11x wireless application you can run on any Windows XP tablet, making it a true off the shelf add-on. We guarantee that you will be serving more customers, faster and without error. AccoladePOS brings tools to your businesses that increase its efficiency and with bottom line profit this is just another innovative tool designed to do just that.
Increase the Bottom Line
AccoladePOS UNPLUGGED™ gives you full access to your restaurant's POS applications, Ordering, Kitchen, Delivery, Accounting, Inventory, and Purchasing. As an add-on to any of the suite of Accolade Technologies products, the AccoladePOS UNPLUGGED™ compliments your operation – no matter what the size.
Although it's ideally suited for the fine dining and table service environment, it can processes the orders anywhere. Have a patio or special events area? Do you offer off-site catering? Your waiter's tablet becomes their order pad. Do you offer a drive up window and are looking to decrease wait time and increase customer drive-thru satisfaction? Increase efficiency and order process time with a mobile station. AccoladePOS UNPLUGGED™ works just like a dedicated terminal: you simply enter the order via a wireless tablet and remotely print order tickets at the appropriate locations. If you're using Video Make Line, orders are displayed in the kitchen and via the tablet you can check the progress of any order.
Improve the time with your customers; with this tool your wait staff can service several new tables without the need to walk the first order back to the kitchen. Servers can read the daily specials on a scrolling alert and, with an optional USB magnetic card reader, process credit cards while walking to the next table. As with all AccoladePOS products, multi-menu access is made easy and there's no need to reboot the tablet at each shift/menu change.
The Benefits to Being UNPLUGGED™
AccoladePOS UNPLUGGED™ wireless handheld solution offers revolutionary features designed to increase sales, improve staff and management efficiency, and increase customer loyalty. Optimized for Windows XP Convertible Tablet PCs, users have a range of connectivity options in any environment. Users have the freedom to roam without needing to log on and off the network, as long as they remain within range of a wireless access point. This gives users the ability to take their mobile PCs with them to anywhere in the restaurant. Consider the savings when looking to renovate or open a new location; it's a proven fact that companies incur cost savings when setting up new network infrastructures from one access point. Your network will be able to handle up to 50 users without purchasing and installing additional cables or LAN sockets. AccoladePOS UNPLUGGED™: another innovative add-on technology from Accolade that will increase customer satisfaction, turn over more tables, and increase average profit with each and every sale.
Hardware Specifications
Processor

Networking

OS

Display

Memory

Hard Drive

Drives

Intel® Centrino™ mobile technologies

Intel® Pentium® M processor at 1.4 to 1.7GHz or higher

Intel® 855GME chipset Integrated

Compatible with Wireless Ethernet

Intel® PRO Wireless 2100 network connection 802.11b or 2100A network connection

802.11a/b dual band Wi-Fi certified network solution

Operates ONLY Microsoft® Windows® XP Tablet PC Edition

10.4" TFT LCD supporting EMR pen-based input

14.1" TFT LCD supporting EMR pen-based input

256/512 MB DDR SDRAM, upgradeable to 2GB

30/40/60 GB or higher

Built-in DVD/CD-RW combo drive and DVD-Dual drive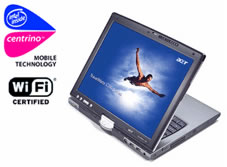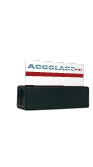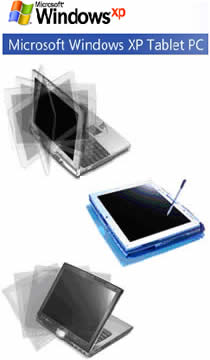 The AccoladePOS Unplugged wireless solution allows you to process orders anywhere, improving the time with your customers.