Technology partners:

Cognitive Solutions, Inc.
Accolade Technologies is an Authorized Cognitive Partner: printer and label solutions for the pizza industry. Cognitive Solutions offers the most durable printers that withstand the elements of the restaurant environment including sauce, flour, oil and dough! Cognitive printers cover all of your pizzeria needs from printing box labels to inventory tracking, while increasing efficiencies and productivity.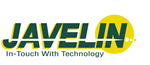 Javelin
By delivering innovative solutions that anticipate emerging technologies, Javelin's integrated, versatile POS touchscreen systems extend well beyond the typical point-of-sale solution. Javelin's product designs respond to market-dictated demands for durable, functional and cost effective hardware systems that leverage the benefits of open architecture design. This modular approach to design and engineering allows Javelin's product line to respond to a wide variety of industry requirements.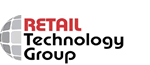 Retail Technology Group
Accolade Technologies offers only the premier in turn key/one touch solutions for point of sale. With a wide range of experience in touch screen POS terminals, RTG is a respected supplier of hardware and repair support services. Carrying the full line of Javelin parts and they offer repair services for all Javelin models, as well as many other leading POS brands. Providing a complete suite of systems with integration, logistics, and repair services. Accolade Technologies and RTG provide a one-source solution to POS business challenges.
Leading publications we partner with:

Pizza Insight
Pizza Insight is a joint venture between Pizza Today magazine, the industry's leading source of information, Bill Marvin, The Restaurant Doctor™, a leading hospitality speaker, author and consultant and Big Dave Ostrander, The Pizza Doctor™ who has probably worked with more pizza operators than any other consultant in North America. Pizza Insight talks about the restaurant industry in general and the pizza industry specifically and addresses topics like marketing, management, customer service, operations, human resources and profitability. Pizza Insight also looks at proven ways to build your sales, increase guest loyalty, cut costs, find the right people (and keep them longer) while exploring the latest tricks and trends in take and bake, dough and sauce recipes, POS systems, database marketing and the like.

Pizza Today Magazine
Pizza Today magazine is official pizza industry magazine and the prime buying reference for over 60,000 pizza businesses in the United States and Canada as well as over 150 foreign countries. With a successful publishing track record now going into our 19th year, we are the pizza industry's proven source for sales and information.

Pizza Marketing Quarterly Magazine
Pizza Marketing Quarterly is the publisher of PMQ magazine. PMQ magazine is mailed to the owners of every pizza store in America as listed by Dun and Bradstreet, the CEOs, VPs of Marketing, and Marketing Directors of the top 250 chains and franchise companies. Our circulation is 33,000 and is mailed four times a year. PMQ is also distributed to attendees of at least four annual pizza related trade shows. Finally, four national food distributors have armed their sales force with free PMQ intro cards to help achieve our goal of getting a PMQ into the hands of every pizza store owner in America.